Hackney Furniture: Customise Your Bathroom Storage
Looking for unique bathroom storage to perfectly fit your space? Choose Hackney, our new modular furniture range that you can tailor to your taste. Discover the simplicity of interfacing design and get started on creating your bathroom your way.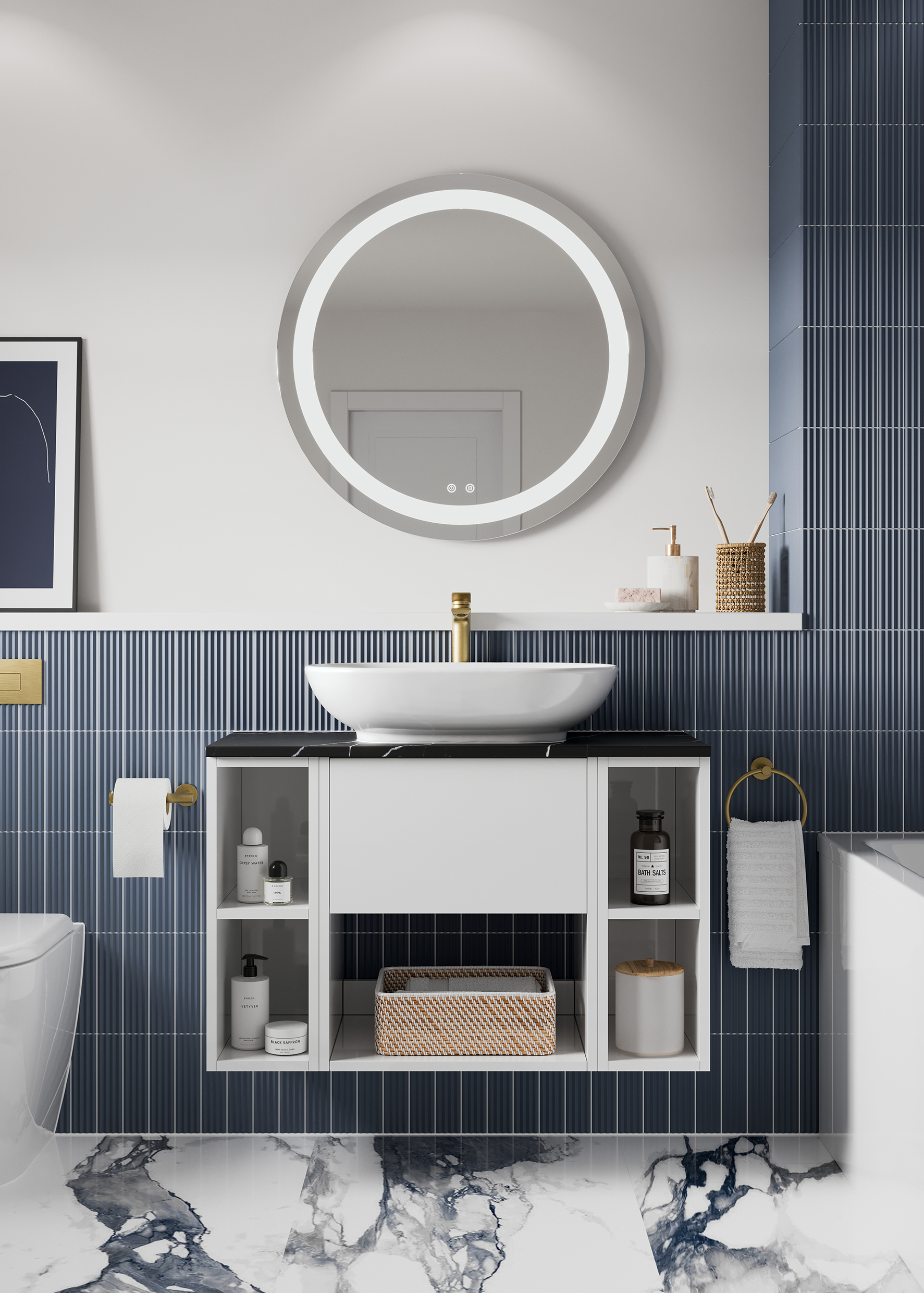 How much space are you working with?
When it comes to planning your bathroom interior, the most important step is to work out what space you have available. This way, you can utilise the space in the best possible way without the worry that things won't quite fit. The best part about modular furniture is that you can achieve maximum storage in the space you have available, or you can have a simple design that takes the spotlight, whatever suits your style.
Pick your configuration
The Hackney furniture range offers a drawer unit with a base shelf ranging from 500mm to 700mm, along with a 200mm shelving unit. Mixing and matching the drawer and shelving units creates unlimited combination possibilities extending all the way up to 1200mm. There's a configuration out there for every storage need. Take a look at some of the possible options you could create: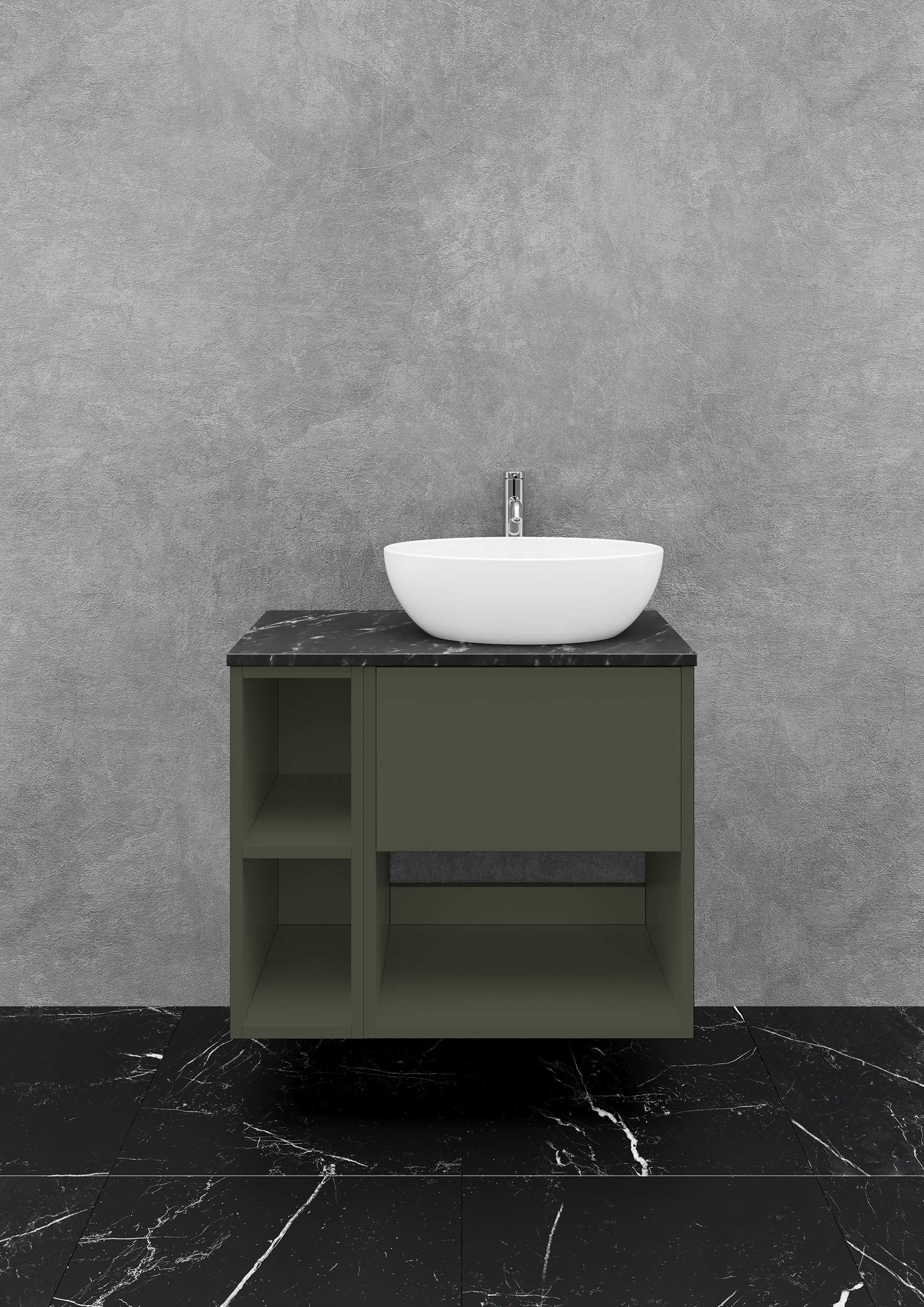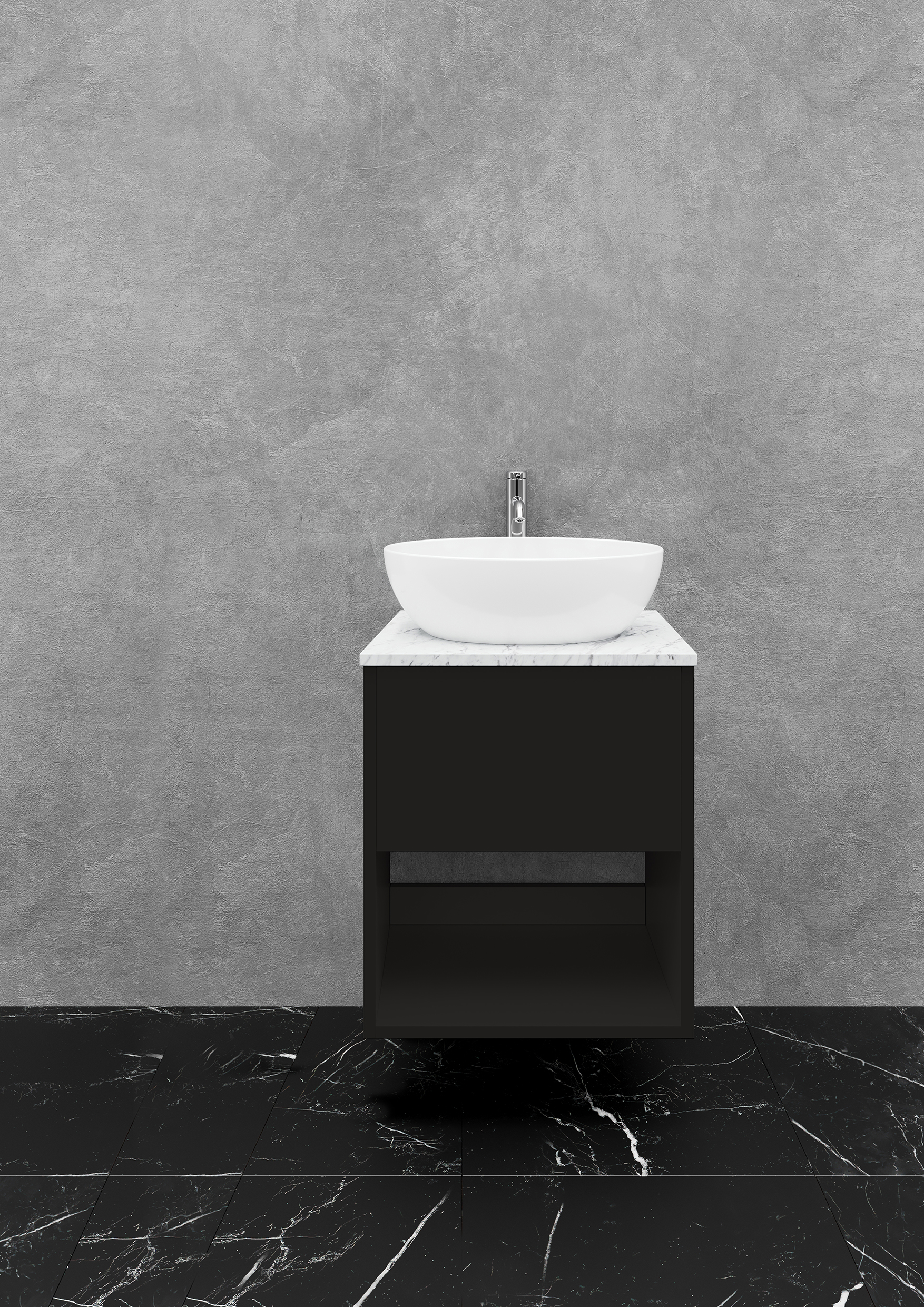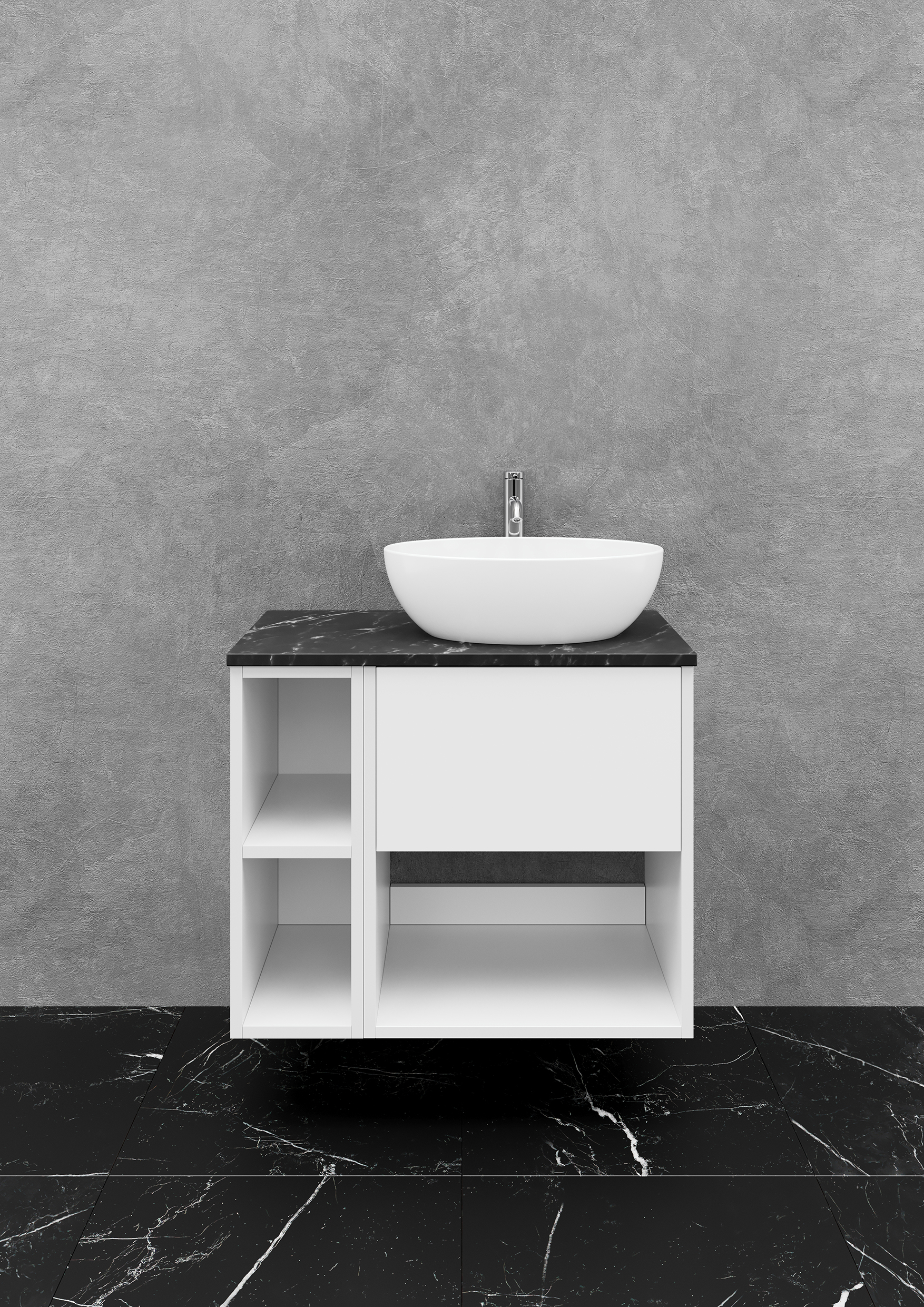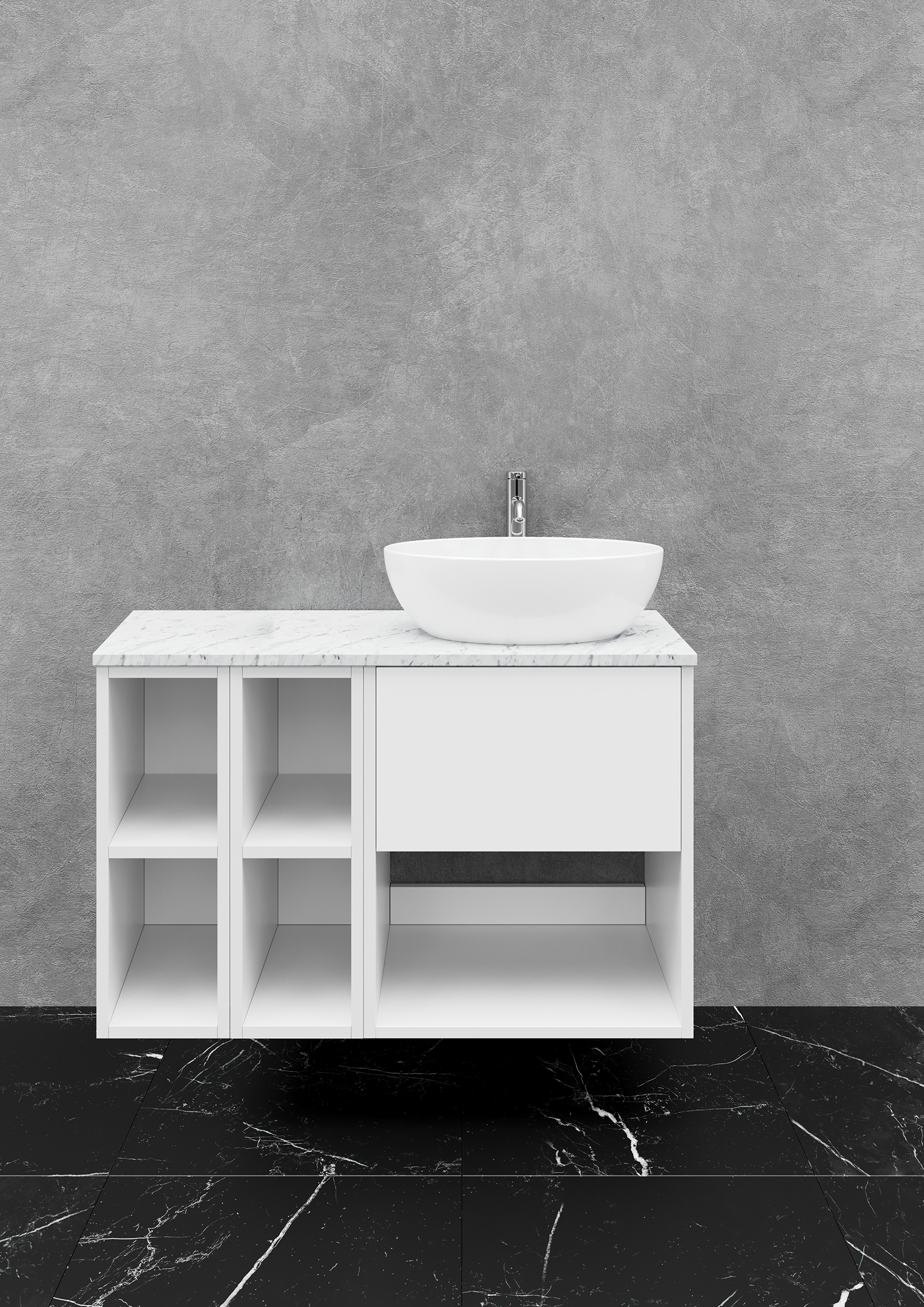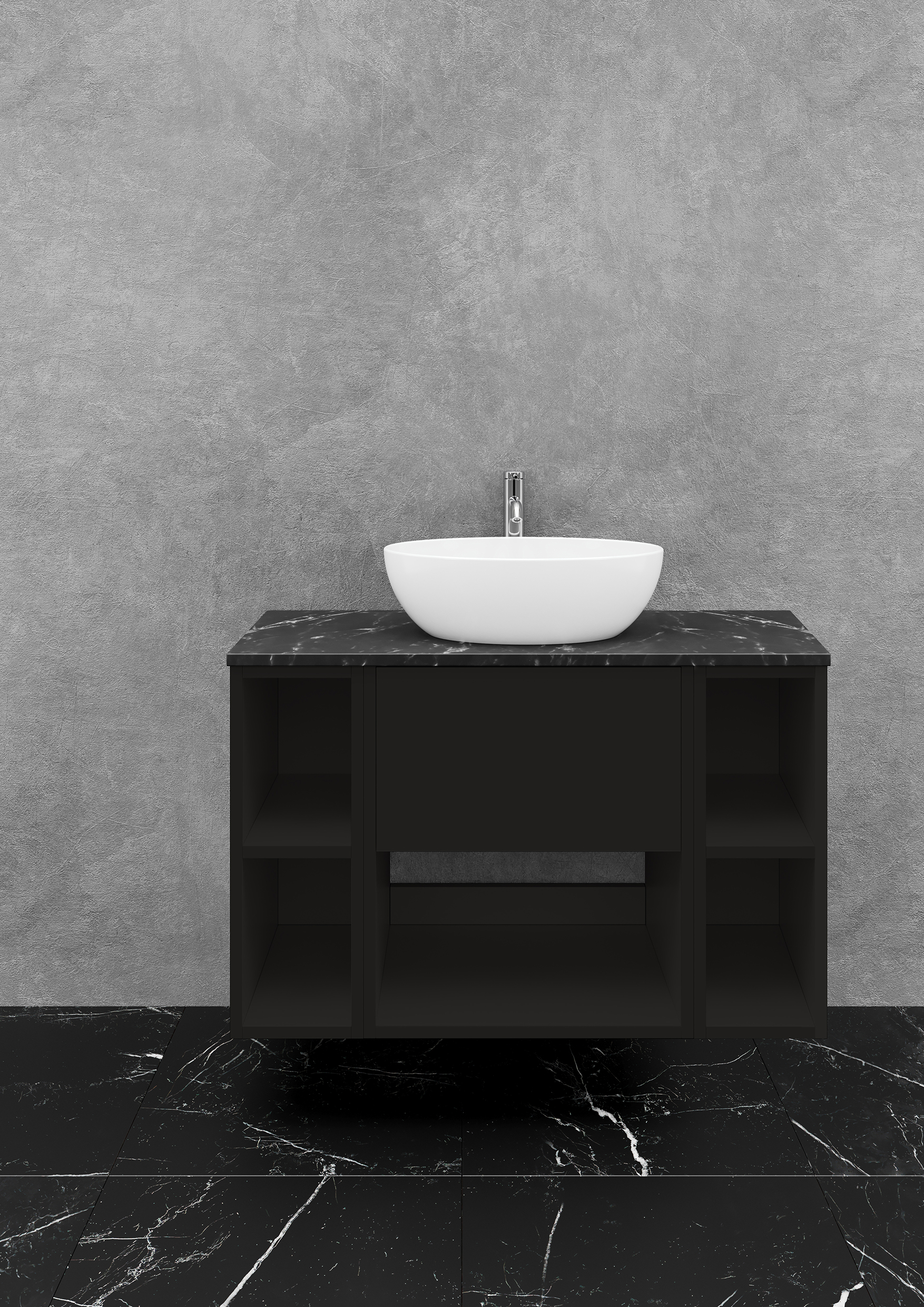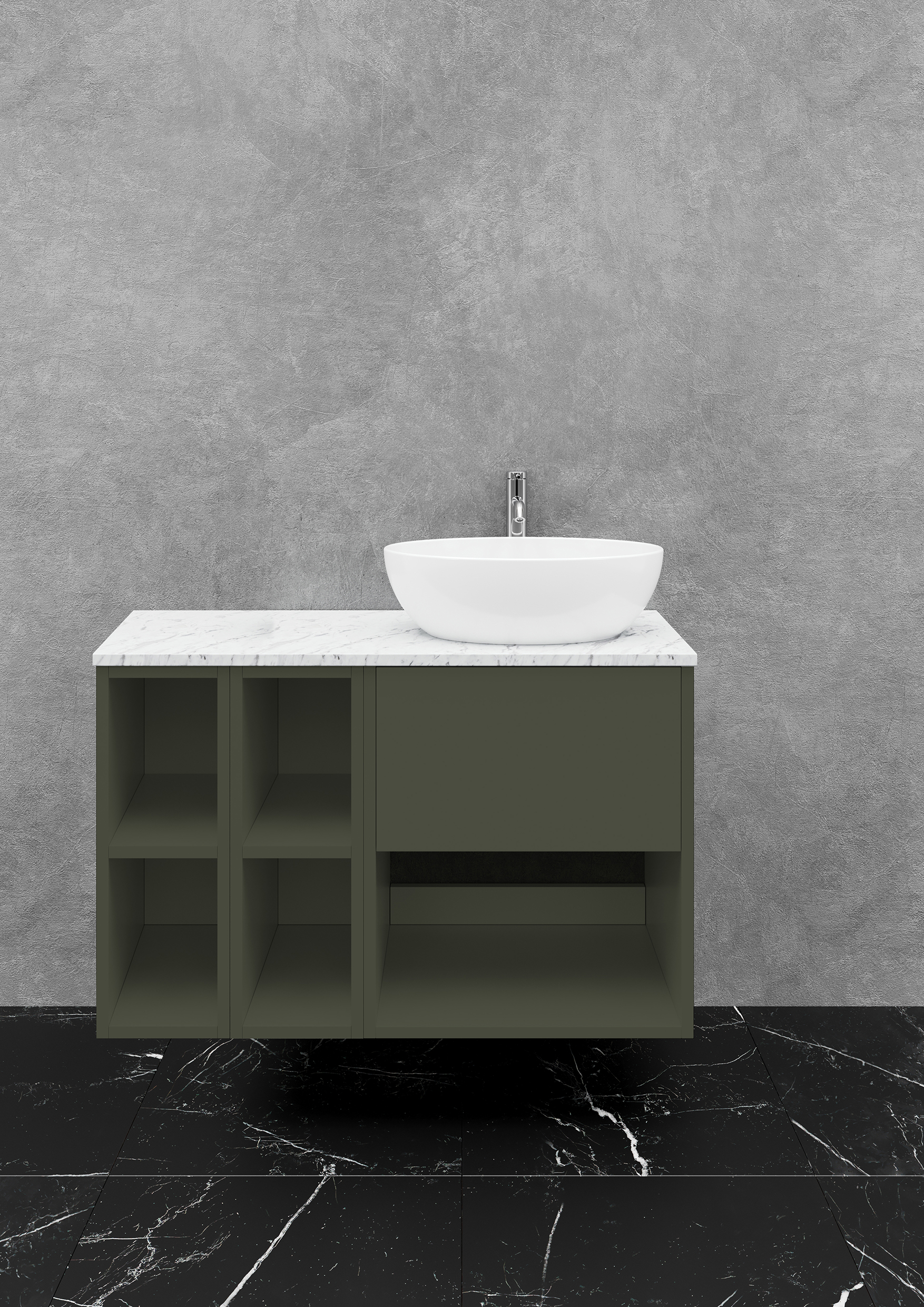 CHERRY WOOD EFFECT

Accentuating the natural beauty of the material, the Cherry Wood Effect allows a raw wooden texture to shine through. A rustic, calming, nature-inspired bathroom design would be amiss without a Cherry Wood Effect unit.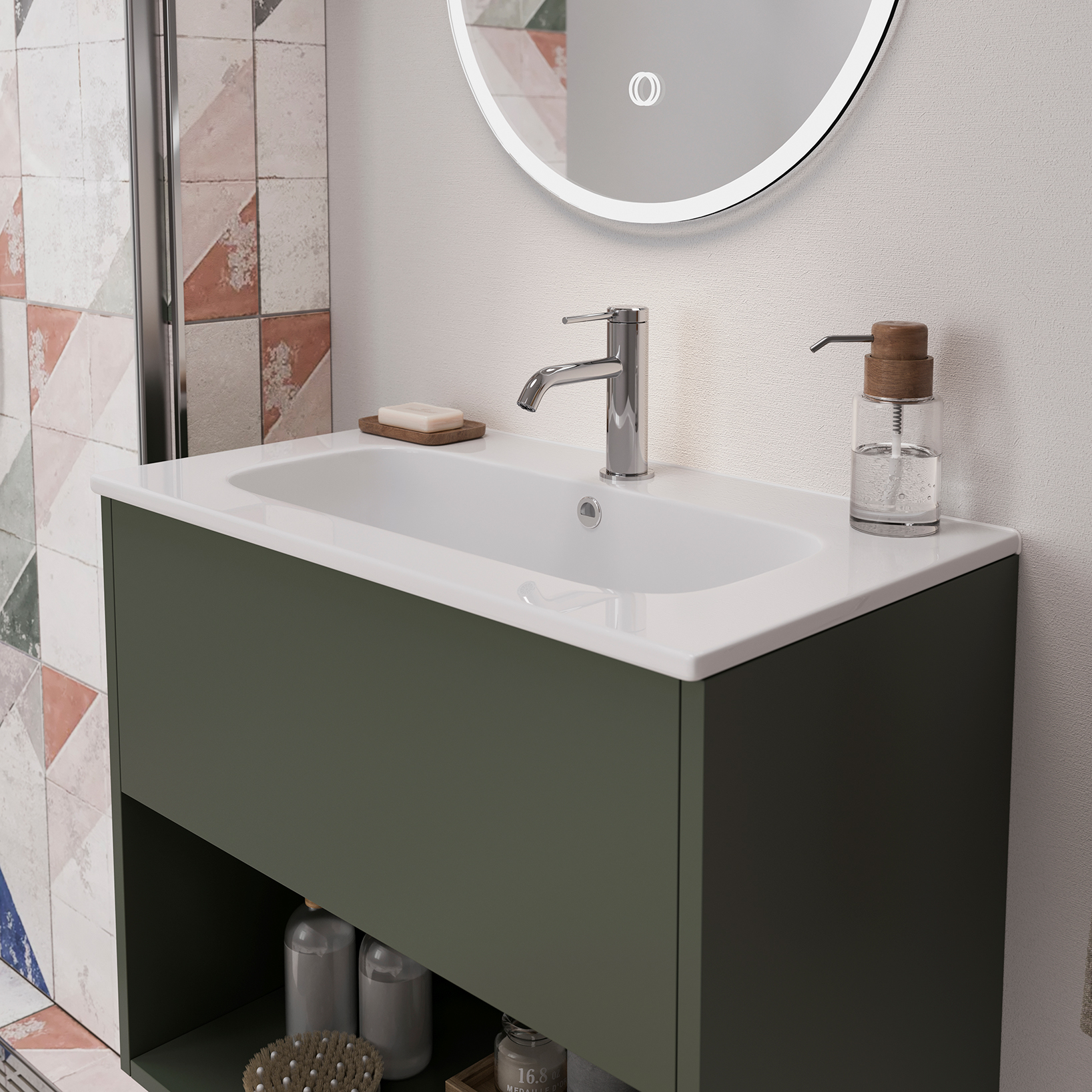 EARTHY GREEN

On-trend, bold, and soothing, bring the outside in with Earthy Green. Whether part of a bold, eclectic design, or used as a striking colourful accent, Earthy Green is guaranteed to make your bathroom pop.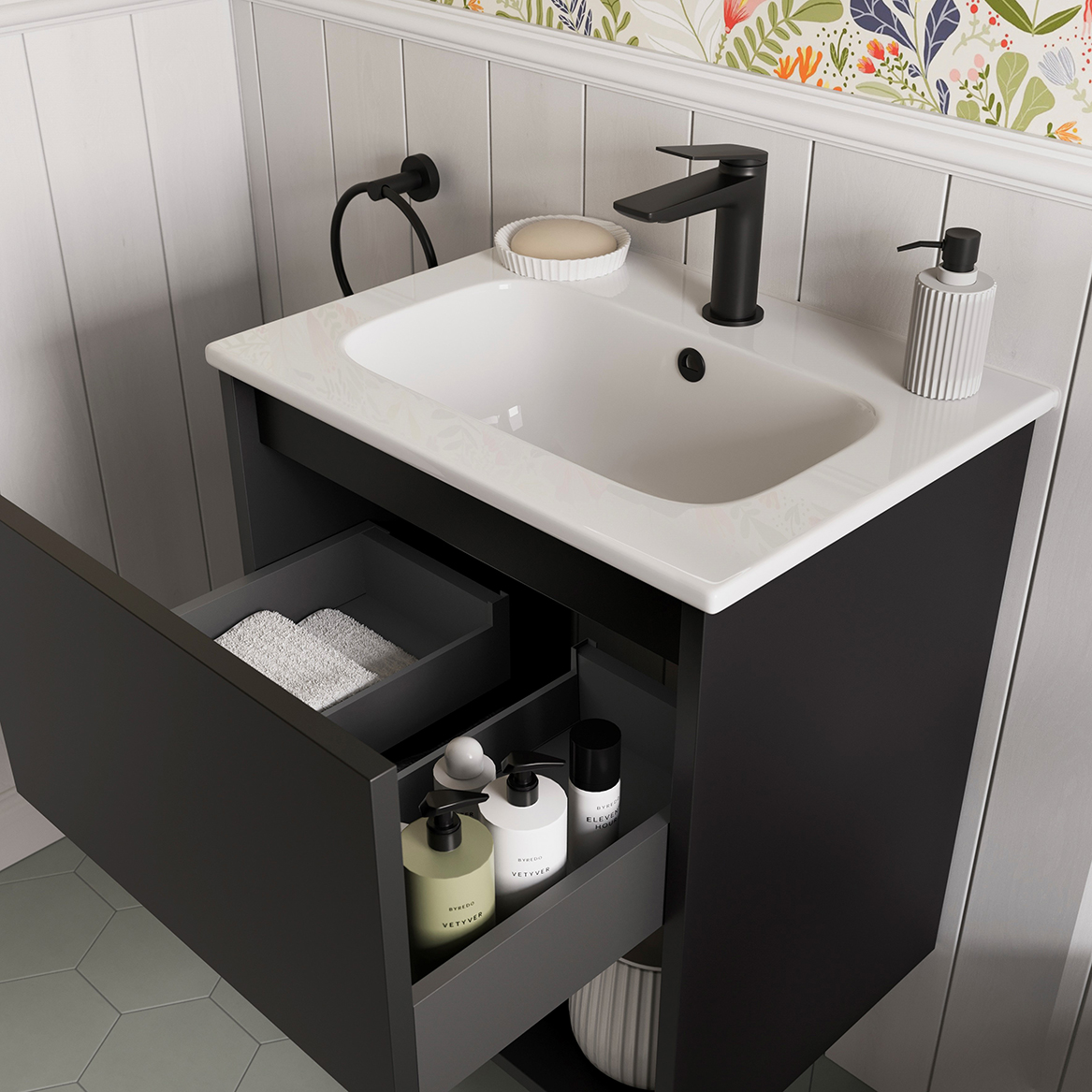 MATT BLACK

Sometimes black and white are the only colours needed to create your dream bathroom. From dark and moody to elegant and sophisticated, Matt Black has it all.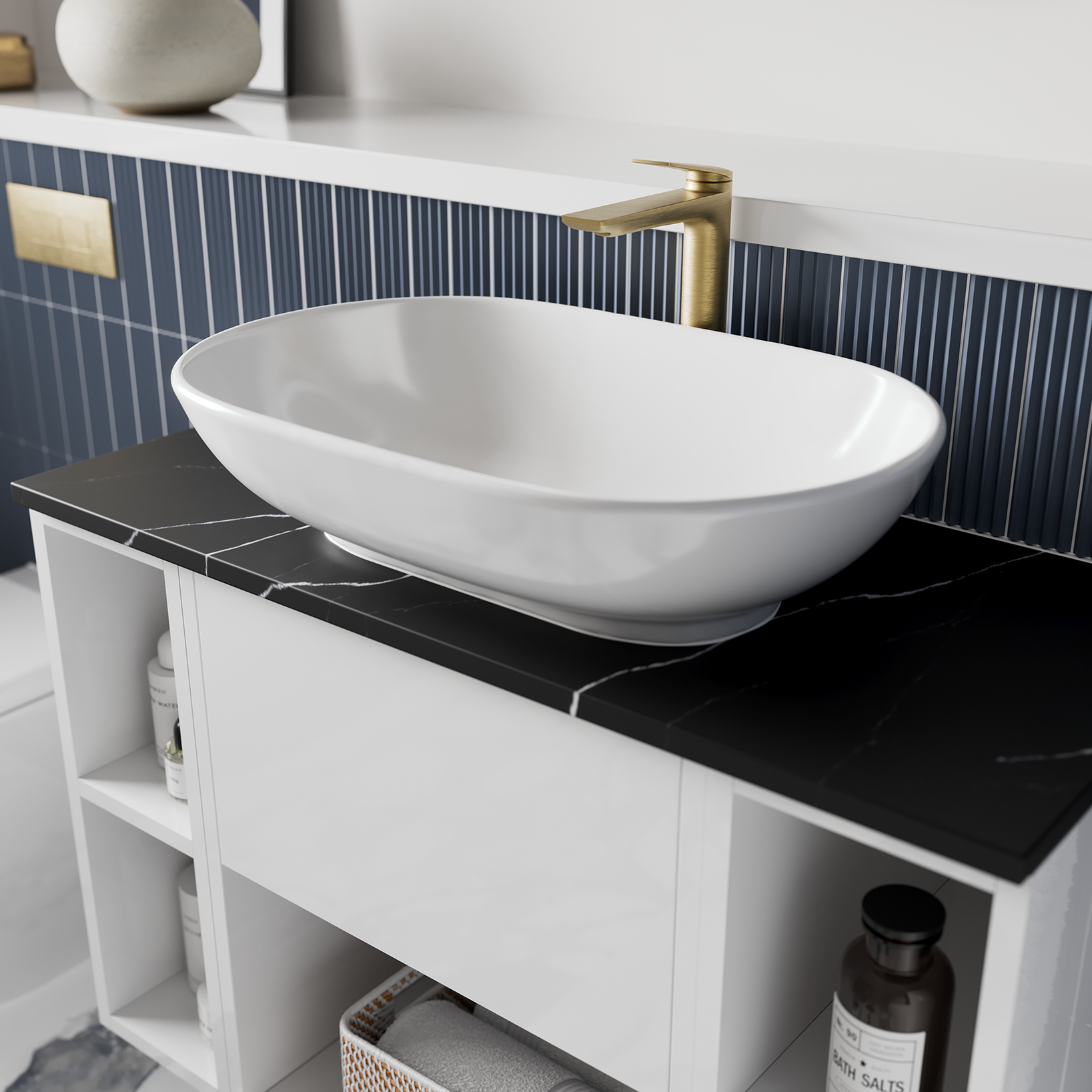 GLOSS WHITE

Classic and clean, Gloss White brings the simplicity of design into your bathroom space. Perfectly harmonising with any bathroom colour scheme, there's plenty of style options with a traditional Gloss White.
Worktop or Basin?

The choice is yours. Opt for a built in basin for a sleek, contemporary look. Or, if you're after an elegant finish to your bathroom furniture, choose a worktop and countertop basin. Discover the options below: