18 April 2023
Katie Wells
Incorporating Brassware into Your Colourful Bathroom Design
A bathroom is a sacred place. It's a space for relaxation and comfort, as well as a spark for inspiration and creativity. Our environment has a big impact on our headspace, so it needs to be just right. Whether you are drawn to bright, powerful colours, or more subtle calming tones, we've got the bathroom brassware to compliment your bathroom colour scheme.
With our range of brassware, not only can you bring an extra touch of sophistication to your bathroom. Each piece of brassware is designed with performance in mind, meaning that you can have luxury bathroom fittings that are practical, easy to maintain and long-lasting. And with three stunning finishes to choose from, here's how you can incorporate complementary brassware into any colourful bathroom.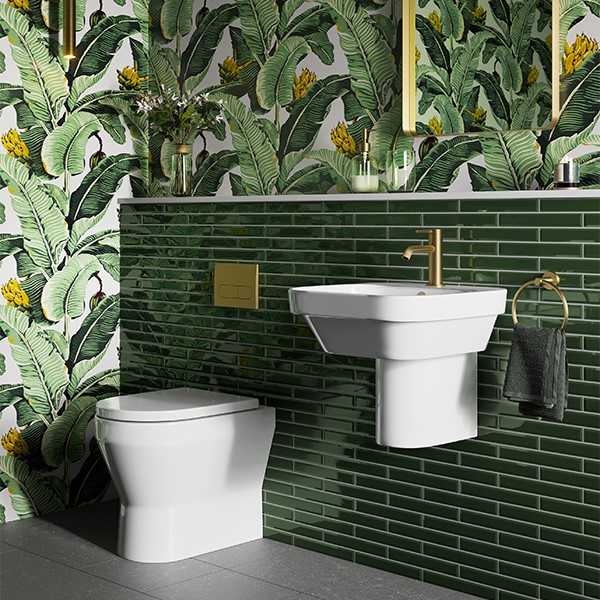 If Deep Blues and Greens Are Your Thing…
Deep blues and greens have made a come back over the last year or so when it comes to interior design, and it's easy to see why! They lend themselves perfectly to striking, bold and beautiful interiors. If this is the style you have chosen for your colourful bathroom design, then you will find that golden accents provide the ultimate contrast and sophistication.
That's where our Brushed Brass finish comes in. Our selection of Hoxton shower mixers, basin taps, shower heads and more are all available in this beautiful finish, allowing you to achieve a colourful bathroom solution across your brassware.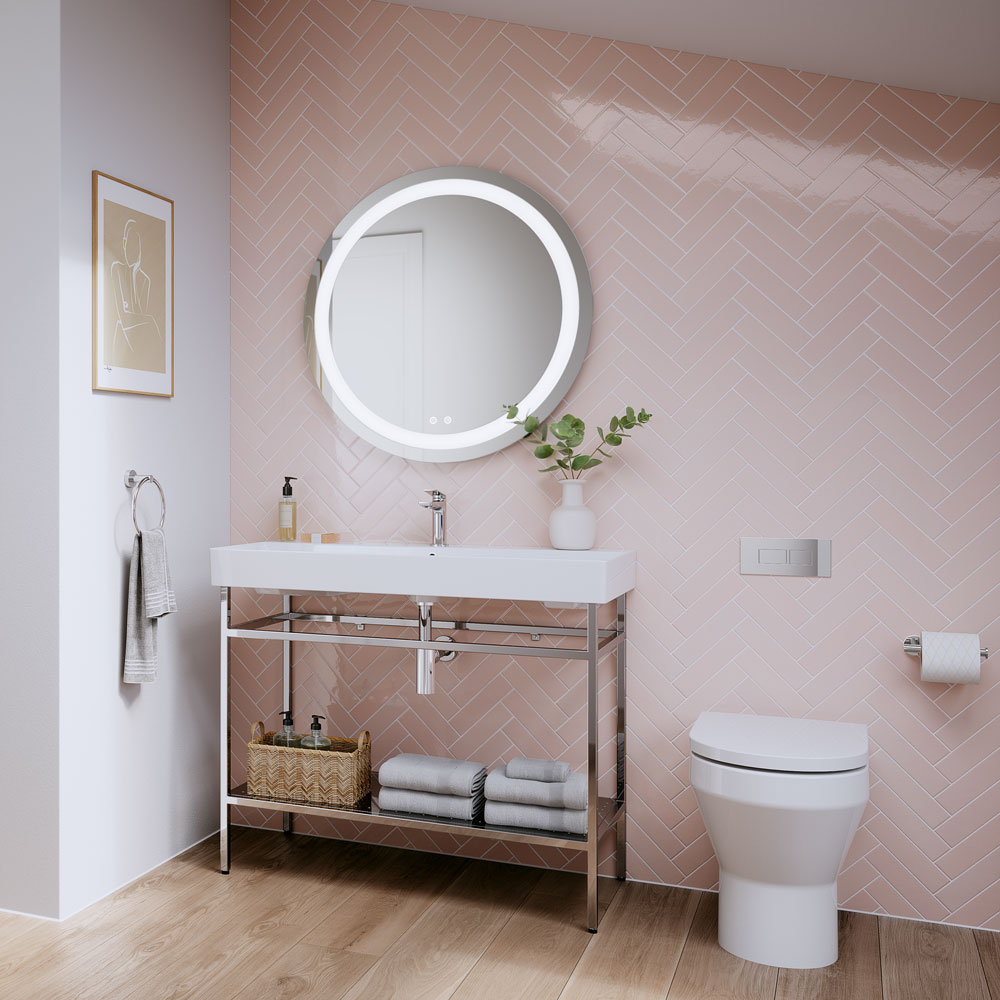 Peace In Pastel
If you find your energy in peaceful, muted tones, your bathroom safe haven will benefit from a touch of Chrome; the second of our three stunning bathroom brassware finishes. This bright, neutral finish will compliment any muted or pale colours, integrating seamlessly with your colourful bathroom design.
Our selection of Greenwich brassware has been designed with elegance in mind, paving the way for its super slim profile. Made from solid brass with high-quality engineering, our complete brassware range is hard-wearing, easy to clean and comes with a 15-year guarantee, meaning that your bathroom with remain sleek, clean and fresh for years to come.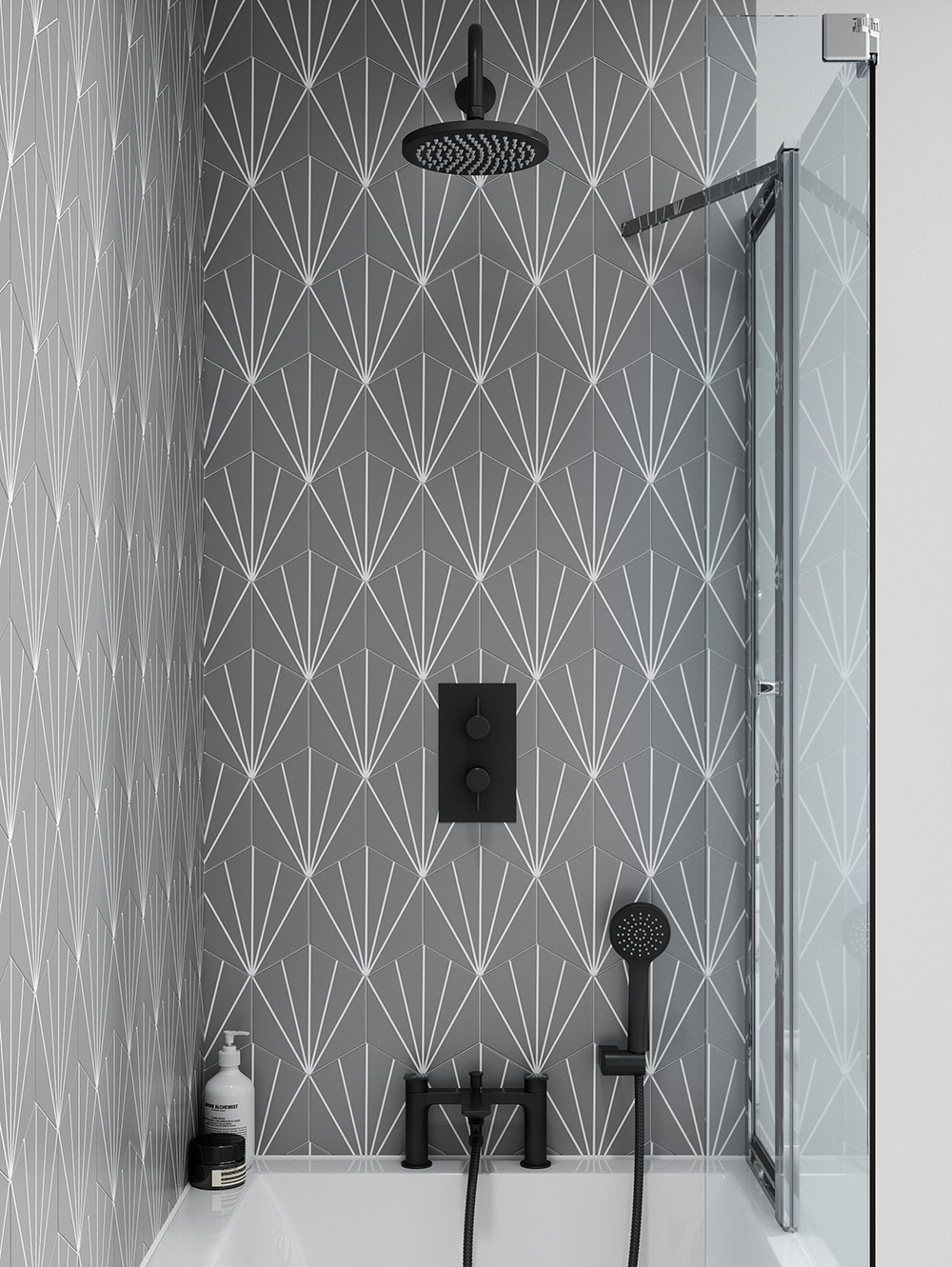 Monochrome Beauty
Big, bold and colourful isn't everyone's style. Sometimes black and white are the only colours needed to create your dream bathroom design. If it's monochrome that you're going for, your bathroom solution would be incomplete without the addition of Hoxton Matt Black brassware. From basin taps to shower mixers, fill your space with this luxury bathroom fitting to complete your monochrome beauty.