Modular Furniture: What's The Hype?
Modular furniture is becoming increasingly popular in interior design. So, what is it, why are people loving it, and how can you incorporate it into your modern bathroom design?
What Is Modular Furniture?
Modular furniture is all about versatility and flexibility. It consists of separate pieces of furniture that can come together to create one unique whole, allowing for unlimited style and design possibilities.
Have you ever found a piece of furniture you've loved but haven't been able to add to your home because it doesn't quite fit the space, or it would need altering to perfectly meet your needs? That's where the beauty of modular furniture comes in. The flexibility and customisation on offer means you can build your furniture just the way you need.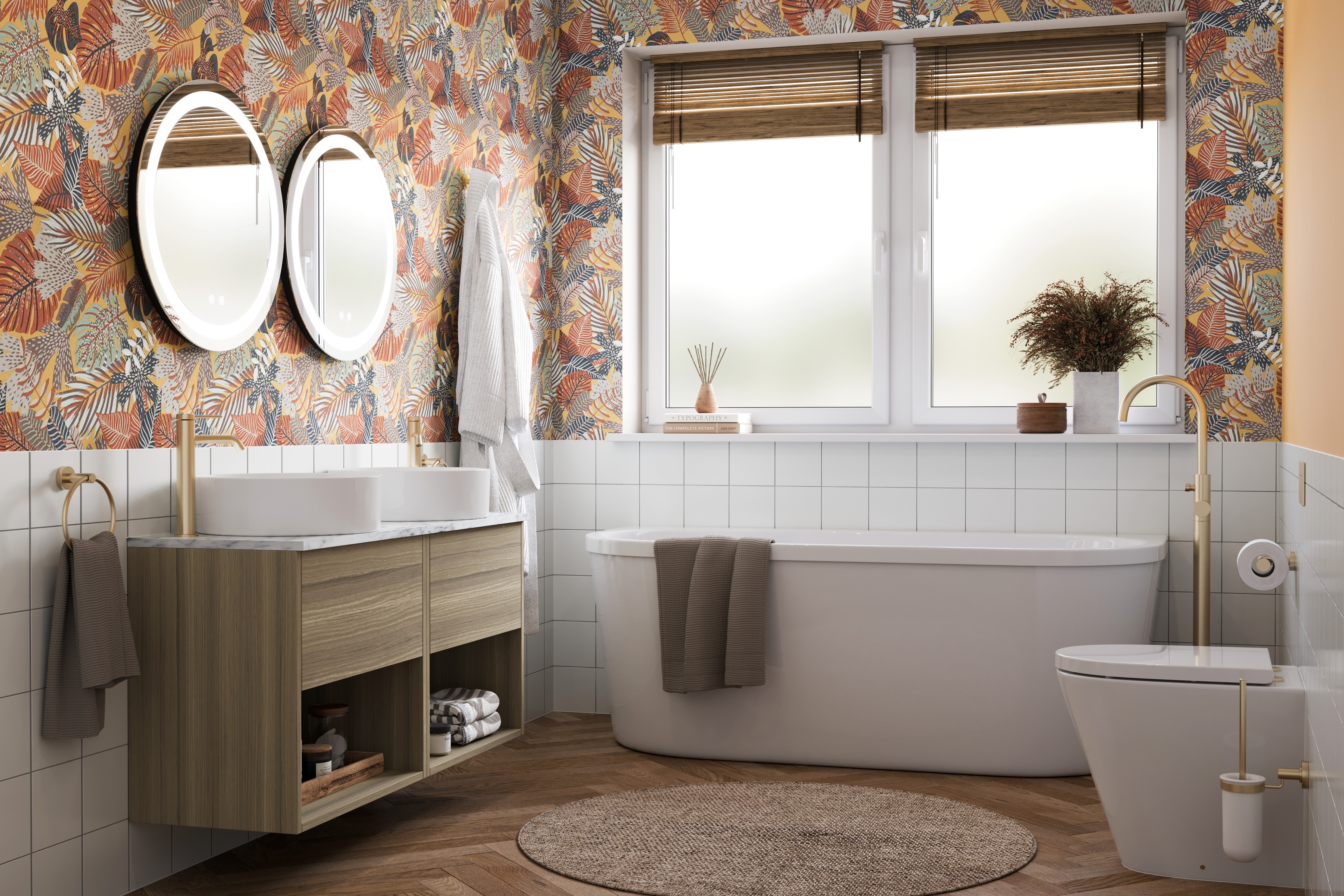 Why Is Its Popularity On The Rise?
We've identified that modular furniture offers a much-needed level of customisation. Not only does this means tailoring your furniture to your space, you can also get creative and give your interior personality. With more and more people looking for adaptable and sustainable ways to furnish their homes and maximise their space, we can see why people are loving it. It really is the epitome of modern living.
Using Modular Furniture In Your Bathroom
Most modular furniture you will come across is likely to be designed for the living room, office or dining room. Now, you can enjoy the same functionality and individuality in your bathroom with the new Hackney modular furniture range. From toiletries to towels, everyone has different storage needs in their bathrooms, so it's important to be able to make the most of the space you have available to you. This has been considered in the design of Hackney furniture, so not only can you customise the design to your bathroom interior, you can personalise the layout for maximum efficiency.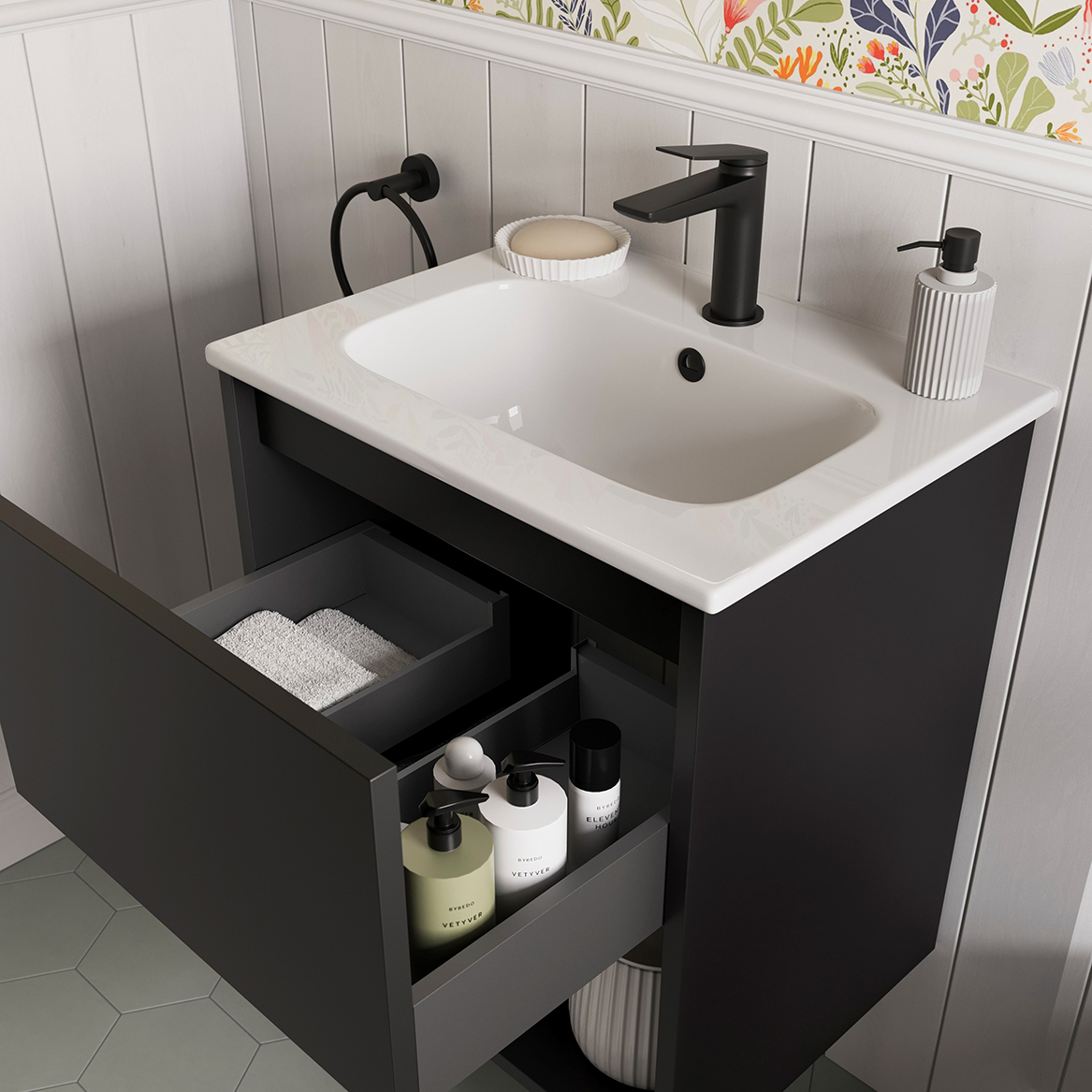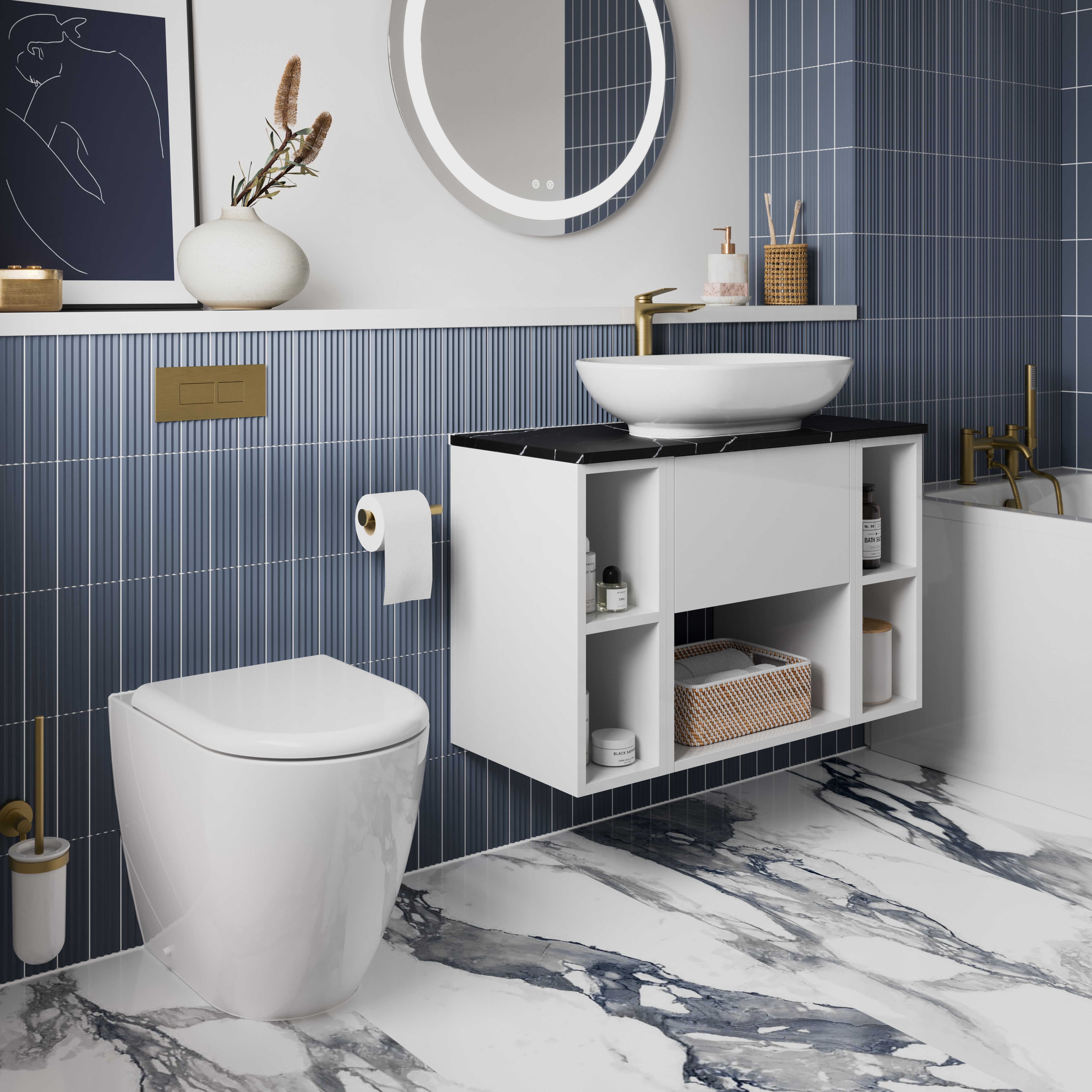 Introducing Hackney
Get creative and personalise your bathroom furniture with a storage solution that ticks every box. The Hackney furniture range offers a drawer unit with a base shelf ranging from 500mm to 700mm, along with a 200mm shelving unit. Mixing and matching the options creates unlimited combination possibilities extending all the way up to 1200mm.
Available in Cherry Wood Effect, Earthy Green, Matt Black and Gloss White, it's not just the size and layout you can customise. Hackney also provides the option of a basin or worktop. For a contemporary, sleek look, a built in basin option is available. Or, for a more elegant finish, you can choose between a Carrara or Marquina worktop and your favourite countertop basin.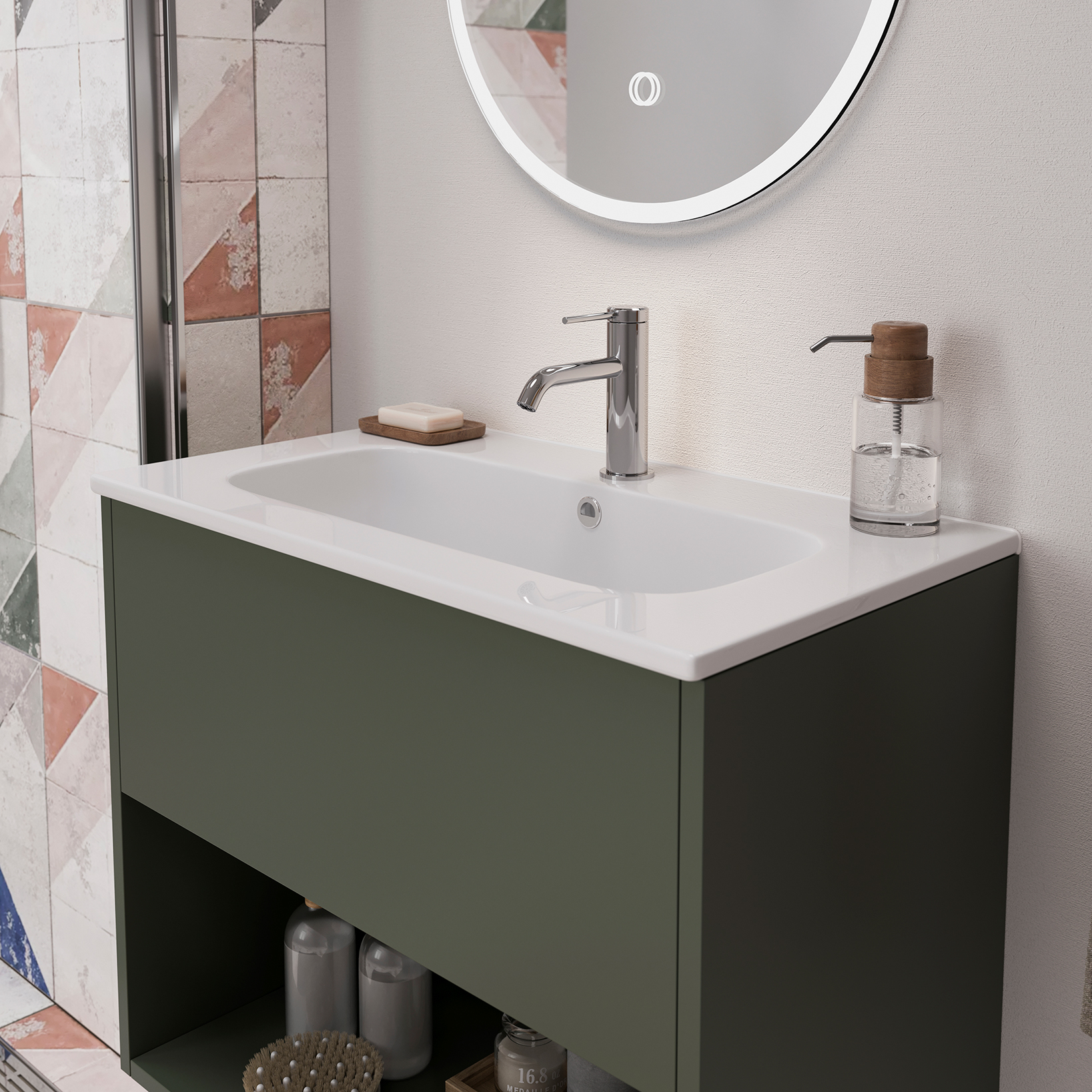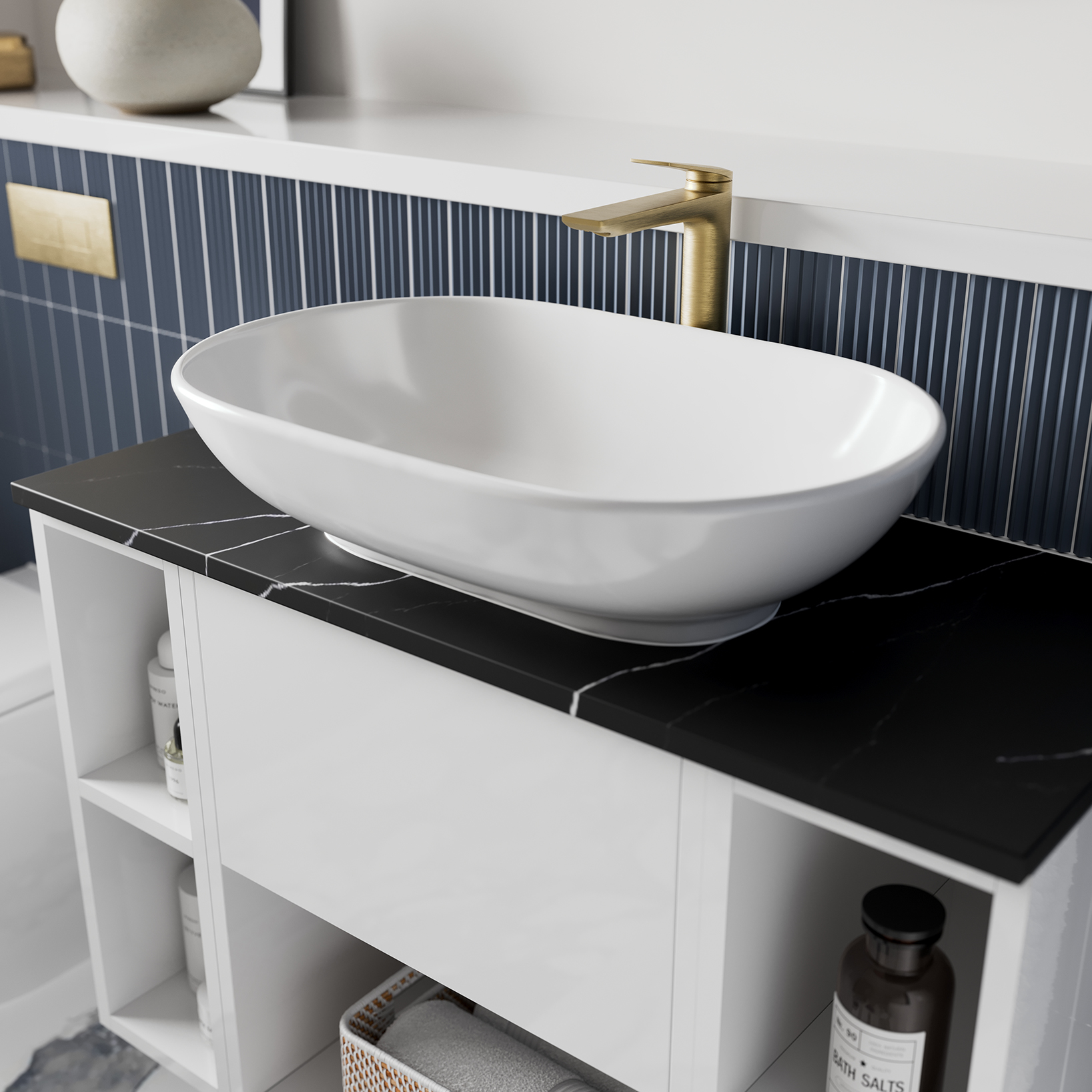 Here's just some of the possibilities you have with Hackney: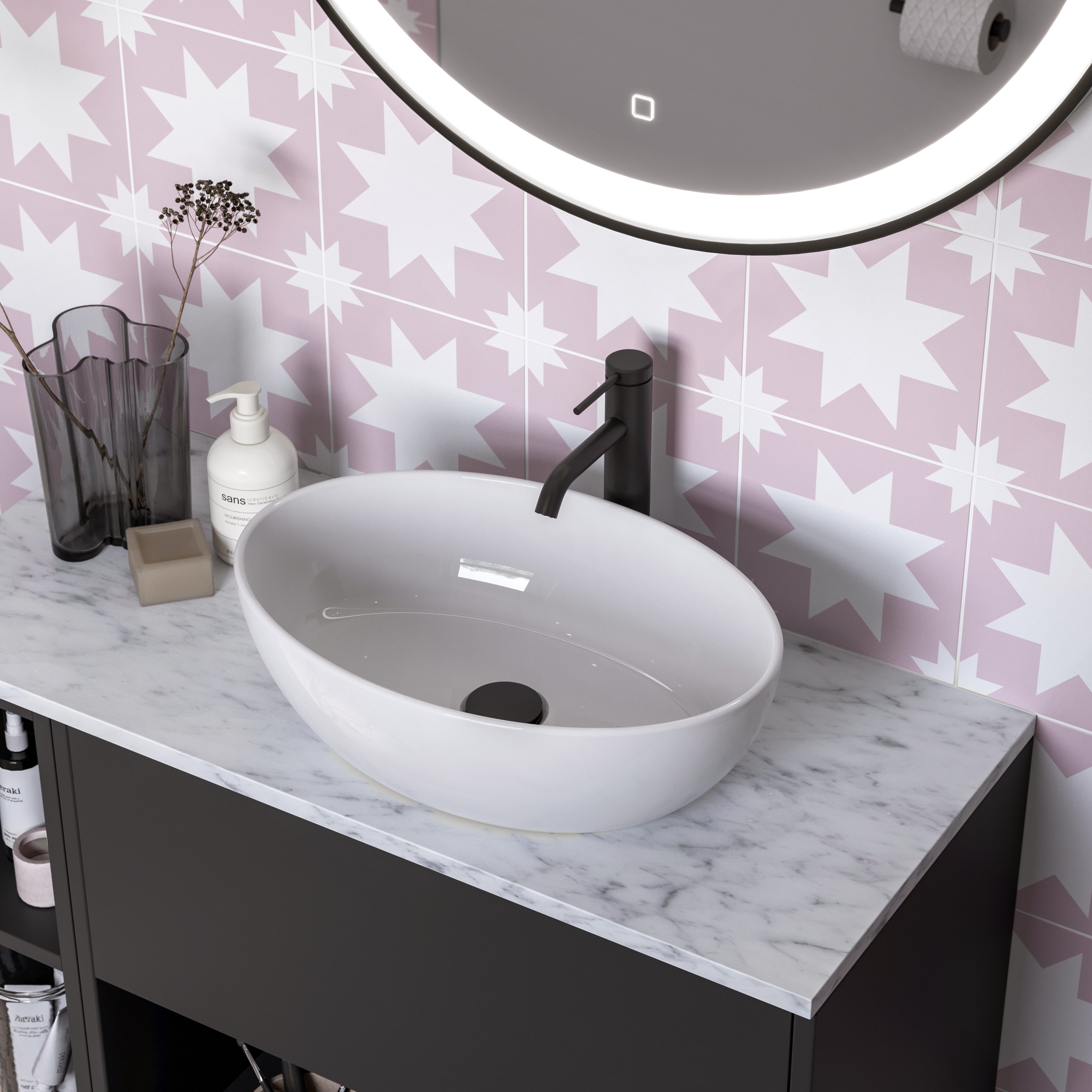 NEW TO MODULAR FURNITURE?

Check out our Hackney buying guide to get started on creating your personalised bathroom furniture.