Looking to redecorate your bathroom for 2020, but struggling to find storage that is both practical and on trend? Then look no further as we've put together a guide on all the different ways you can incorporate clever and stylish storage without going overboard on budget…
Bathroom Cabinets
Cabinets are a fantastic storage choice when redecorating the bathroom. One of the biggest reasons homeowners add cabinets to their interior is to help enhance the limited floor space that is available within the room. They offer a place to store towels, toiletries and other important bathroom essentials that clutter up your space over time.
Wall-mounted designs are a popular choice if maximising space is your main objective. Our Shoreditch Tall Cabinet is ideal for those looking to reduce crowding in the bathroom. The height and width of the cabinet means that not only does it fit into small interiors perfectly; it also offers a fantastic amount of room for everyday items. Our Shoreditch range also has double and single drawer wall-hung units that can be designed with or without a basin, meaning there's an option for everyone, no matter the look or the budget that you are working with.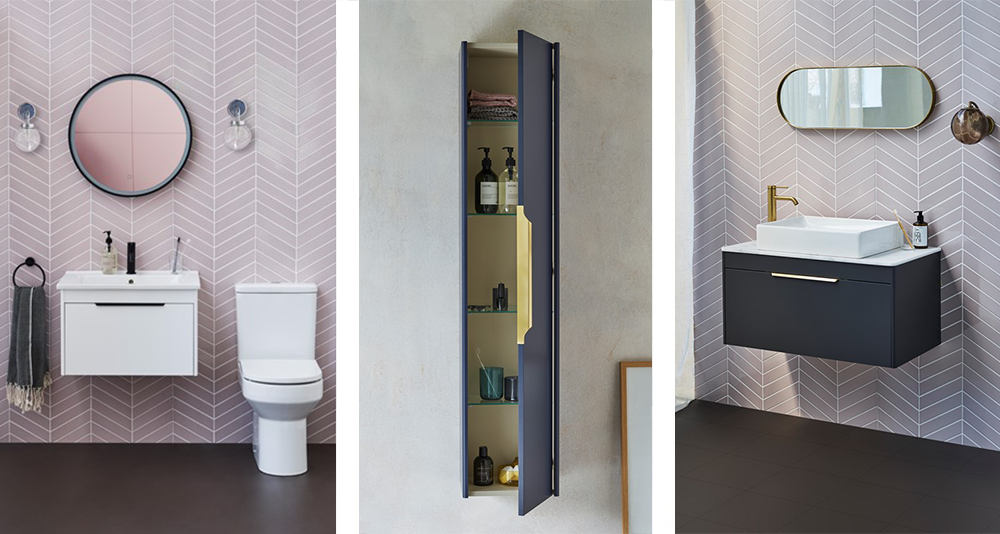 Mirrored Wall Cabinets
Delivering the perfect balance of form and functionality, mirrored cabinets provide the ideal finishing touch to bathrooms. Not only do they offer a place to stow away bathroom necessities but also when positioned in the right place, typically adjacent to the window, they open up spaces thanks to the reflection of the mirror.
Our Fitted Mirror Cabinets are the ideal choice if you're looking for a minimalist look at a cost effective price. They are perfect for all bathroom sizes, but work particularly well in cloakrooms as they don't take up too much room. Illuminated mirrored cabinets are also available at Britton, which are ideal if you're looking to enhance storage, whilst providing a more luxe and contemporary finish to your bathroom scheme.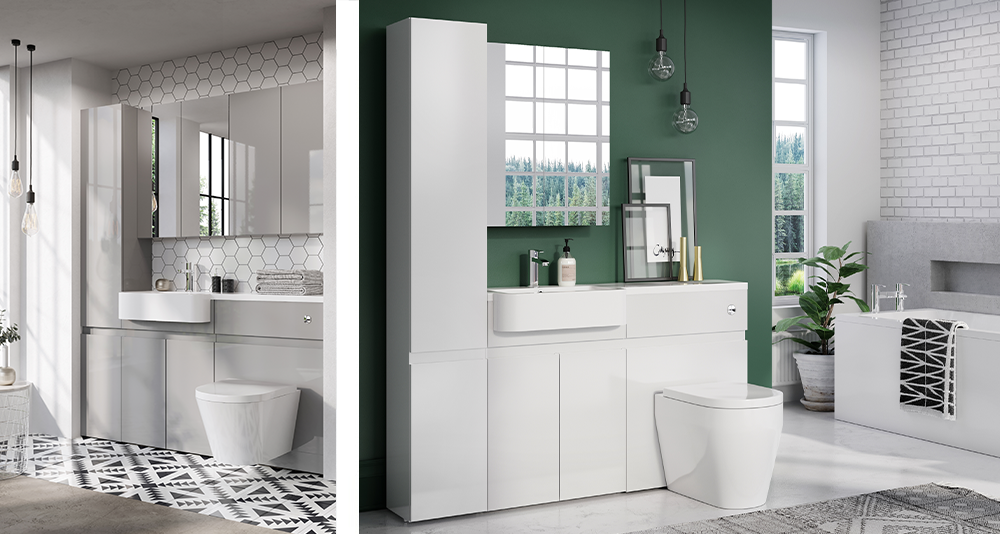 Subtle Storage Essentials
Sometimes the smaller details can be the most practical. If you have completely redecorated your bathroom with your dream scheme but are looking to incorporate that extra little bit of storage for decorative pieces and essentials, one easy and affordable solution is to install bathroom accessories such as shelving, towel racks and robe hooks. These finishing touches don't have to be in the usual chrome shade; there are endless colours and finishes available that can spruce up your interior.
Our Hoxton bathroom accessories provide everything you need to achieve an on-trend look without compromising on price. Each accessory is available in Matt Black, Chrome and Brushed Brass – meaning there is a style and look to suit everyone. Not only do these little additions provide further room for smaller bits but they also stand out and subtly add contrast to bathroom interiors, meaning you are making the most of your bathroom space, whilst staying effortlessly on trend.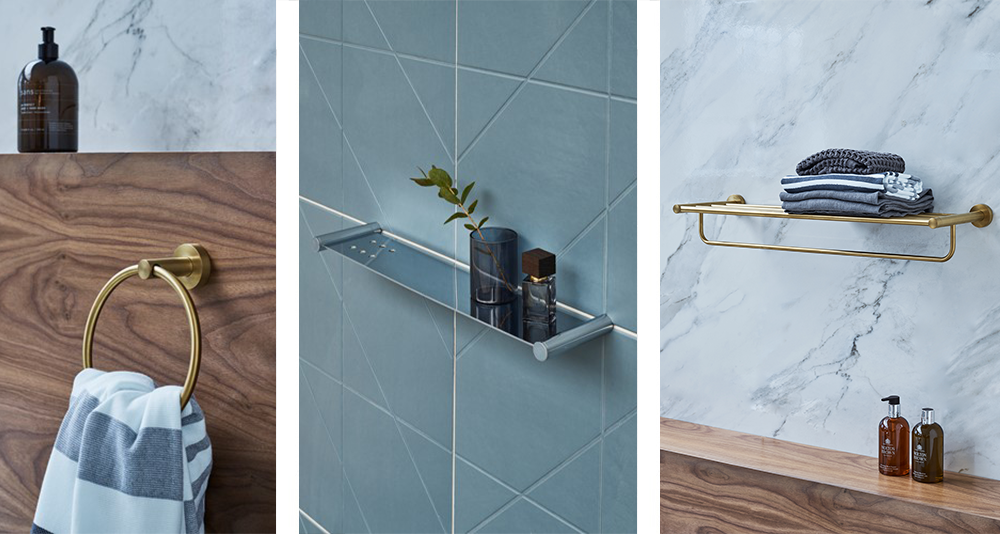 Whether you're redecorating an ensuite, cloakroom or family bathroom, we hope that our blog has inspired you to achieve that stylish look you have been searching far and wide for. Even if it's in the subtle finishes, there are endless ways to resolve your bathroom storage desires whilst keeping up with the trends.
Follow us on Instagram for even more bathroom inspiration...

Related products