Space-saving Bathroom Designs
Planning your bathroom storage can feel like a real challenge, especially when space is limited and you want to find the perfect balance between practical and stylish. At Britton, we believe that everyone should be able to have their dream bathroom without having to compromise, and our product team works tirelessly to create innovative bathroom storage solutions and space-saving designs that deliver on style, functionality and, of course, price point.
Bathrooms come in so many different shapes and sizes, so it's essential to plan properly right from the start. One of the most important decisions you will have to make will be which type of furniture you opt for. From clever fitted designs to practical wall-hung units, your furniture choice will play a vital role in how your bathroom space is used. We've taken a look at some of our best space-saving bathroom designs to help you find your ideal bathroom storage solution and achieve an on-trend, clutter-free scheme.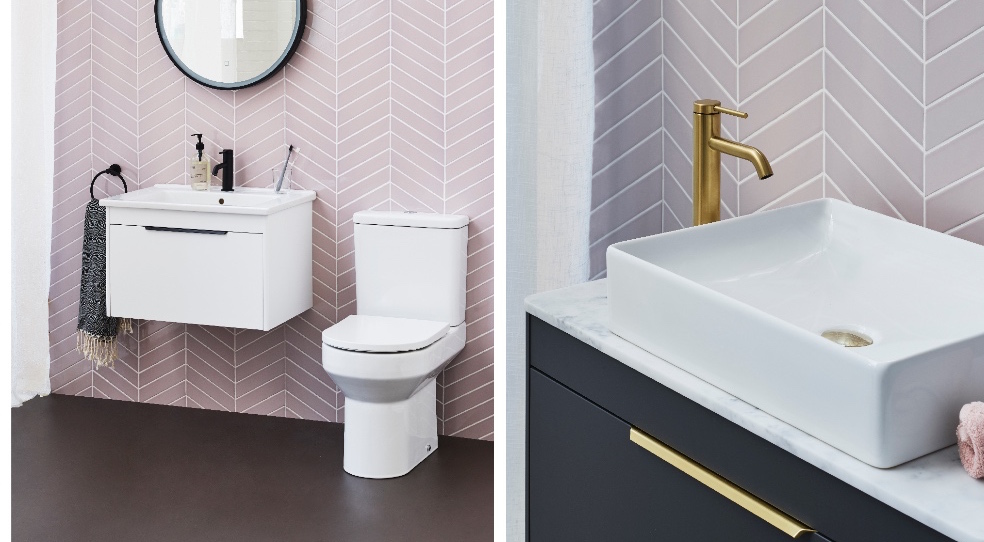 Floorstanding & Wall-hung Designs
In a smaller room, it is important that you go for furniture that not only meets your storage needs but also makes the most out of the space. From single cupboards to double drawers, our floorstanding and wall-hung furniture comes in a wide range of configuration options, meaning whatever the shape and size of your bathroom, there will be a space-saving solution that works for you..
Ticking all the practical and style boxes, our versatile Shoreditch furniture range offers tall cabinet designs as well as wall-hung options that are each available in three contemporary colourways – white, grey and blue. For a beautifully sophisticated look, you can pair the units with our Hoxton brassware to achieve the ultimate in contemporary bathroom design.


Space-saving Ceramics
If you're working with an incredibly compact area our MyHome Corner Cloakroom Basin is the perfect option. As space in a cloakroom is very limited, opting for a design that will sit subtly into the corner of the room will really assist in enhancing the sense of space. For more family sized bathrooms, going for a design that combines both storage and a basin is a better suited option, our MyHome Countertop Basin and Wall-hung furniture unit comes in White and Slate finishes and provides everything you need to keep areas clutter free and open.

There are also a number of designs to choose from when it comes to WCs. Wall-hung and back-to-wall toilets have an obvious space-saving advantage as they can be built into the wall or a unit, which takes up less room. A wall-hung design is always a fantastic option if you're really limited on space, as they create the illusion of that extra bit of space thanks to it being lifted off the floor. All of our MyHome WCs are made to compact dimensions making them perfect for the modern home. We recommend going for all-white fittings as not only do they work beautifully with tiled walls, soft pastel hues and minimalist accents they also achieve a light and airy ambience throughout.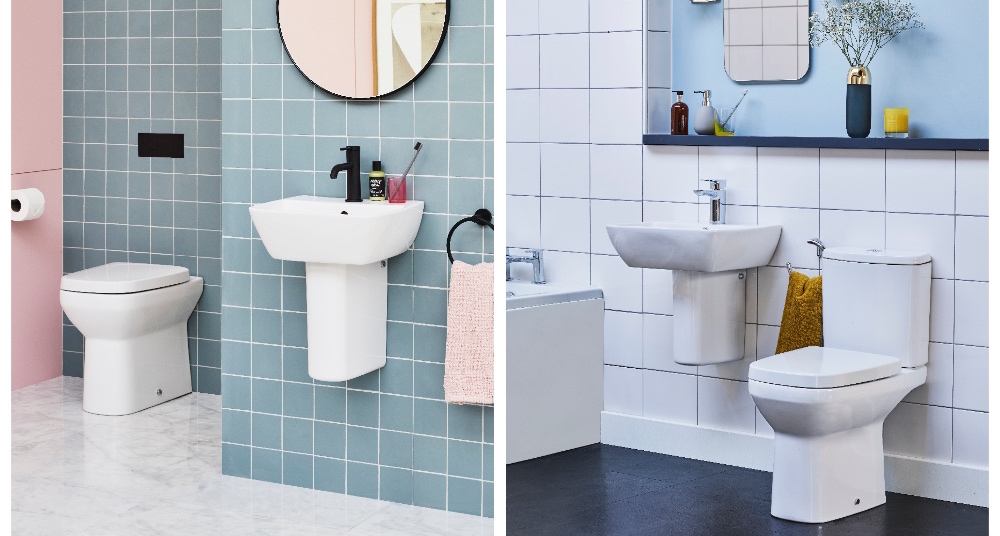 Stay Creative
Finally, even if you're working with a small space, it's important to stay creative and take some time to think about those finishing touches. Even though they aren't the largest pieces in your bathroom, they certainly make all the difference and will enhance your space-saving designs with character and effortless style.
One of the most important finishing touches is your choice of brassware, in particular which finish you go for. Whilst small in size, your colour and style choice can play a very big role in your overall scheme and act as a key design statement. Our Hoxton collection has a beautiful choice of Brushed Brass, Matt Black and Chrome designs that contrast, yet complement our range of basins and furniture units. You can even keep a consistent look throughout and bring in matching toilet roll holders and accessories.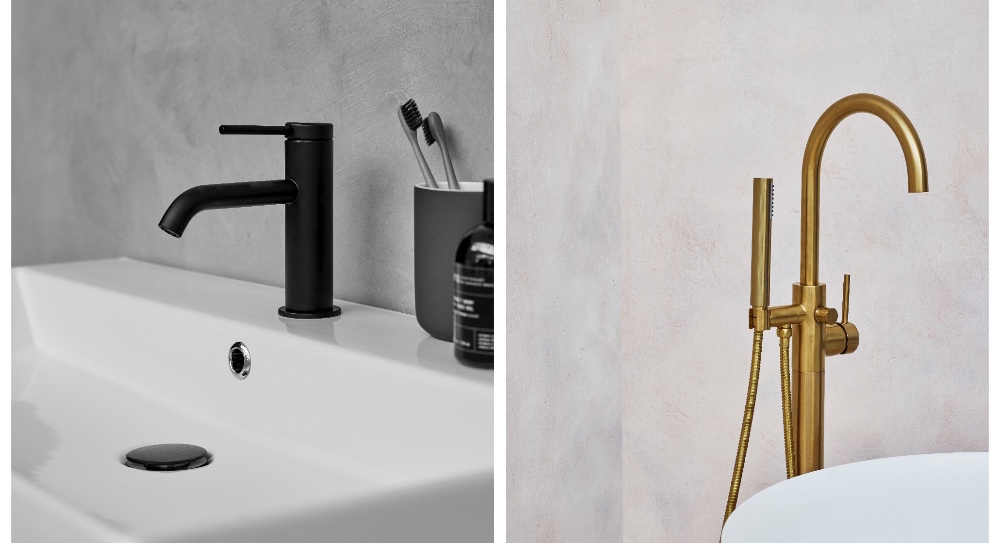 For more ideas, check out our blog on how to design the perfect cloakroom for inspiration on working with small spaces and creating a look that will stay on trend for years to come.
Don't forget to share and tag Britton on social media in any space-saving transformations so that we can see the final result!

Related products